Accor
First Neon helps maintain Accor's position as a beacon of style and quality by illuminating its hotel brands with high-quality, cost-effective signage solutions, including:
Signage for

Mercure, Grand Mercure, Novotel, Sofitel, Ibis, Pullman and Formule 1

All hotel signage for roof and street level, as well as guest rooms, foyers and public spaces
LED lighting for roof-level signage at many locations, including the Sofitel Brisbanet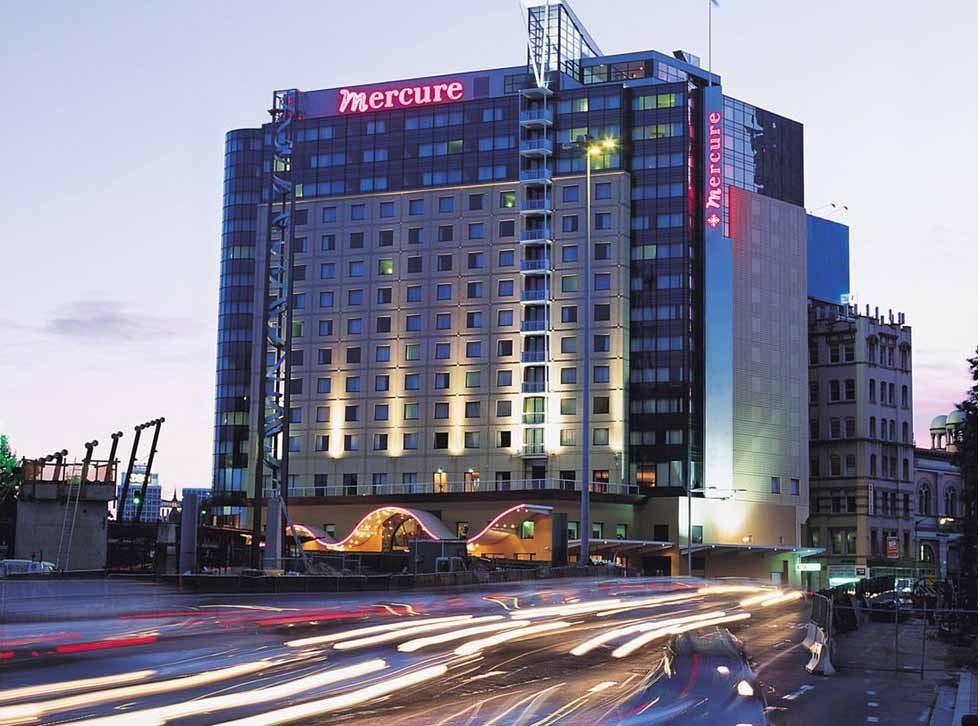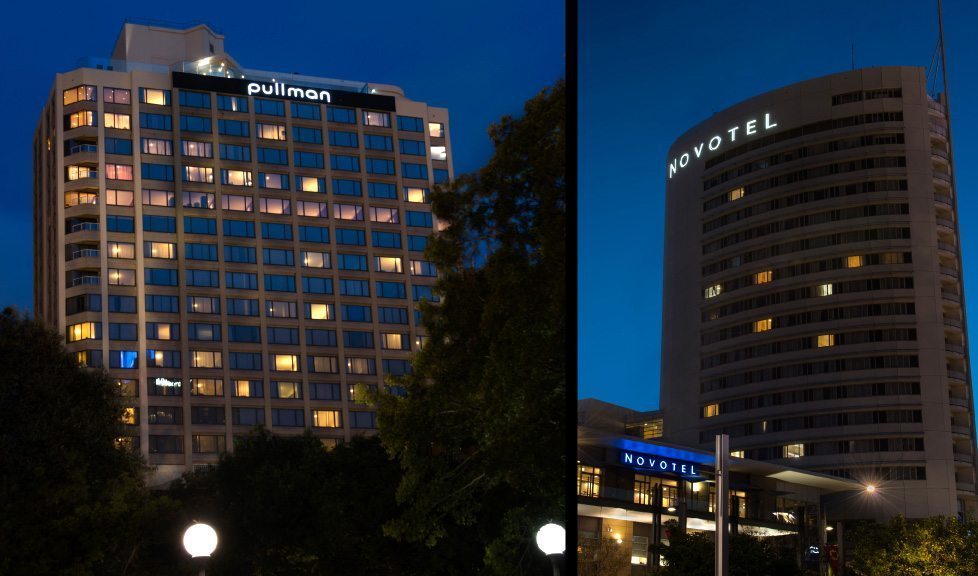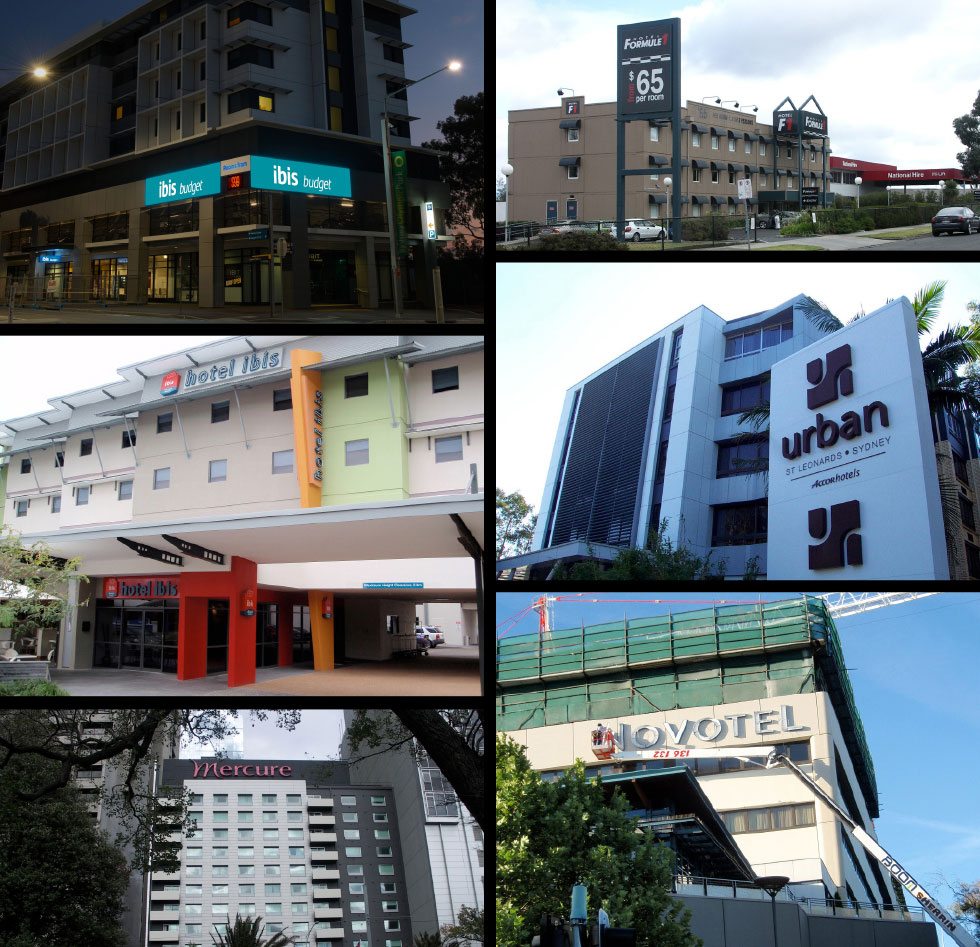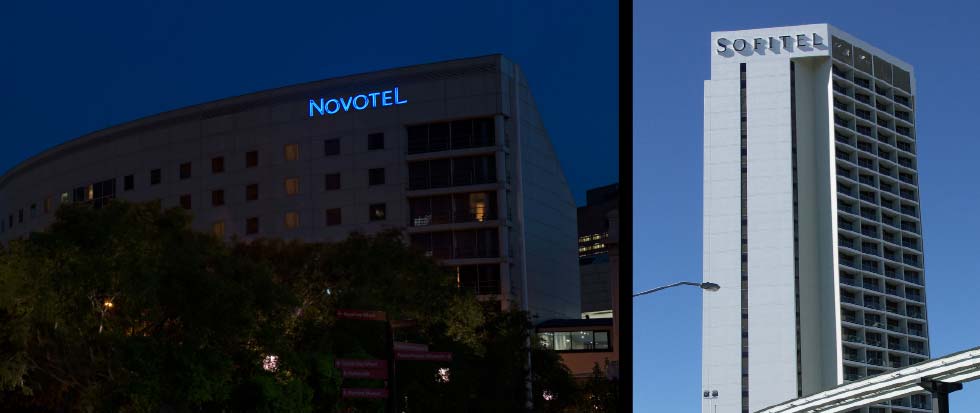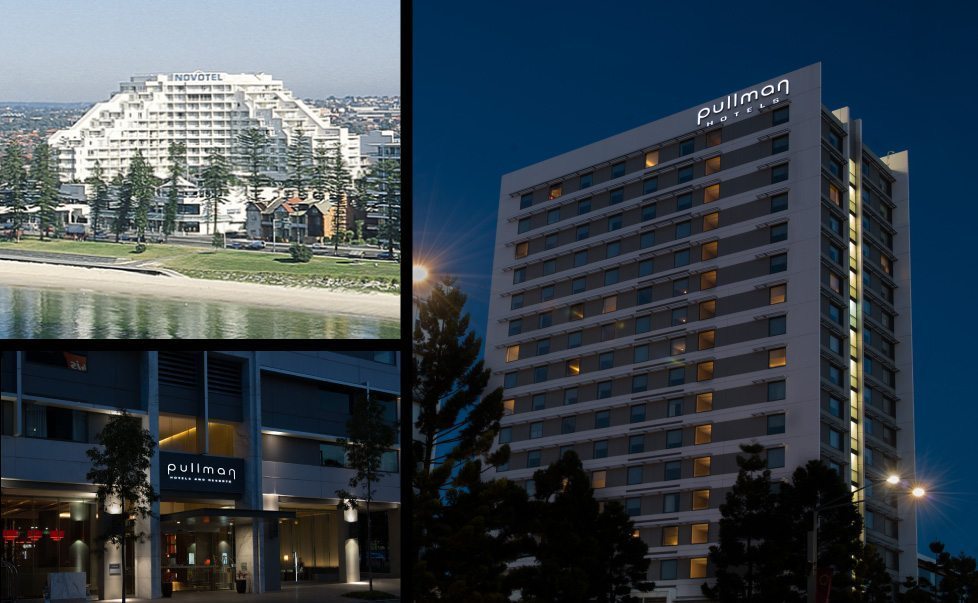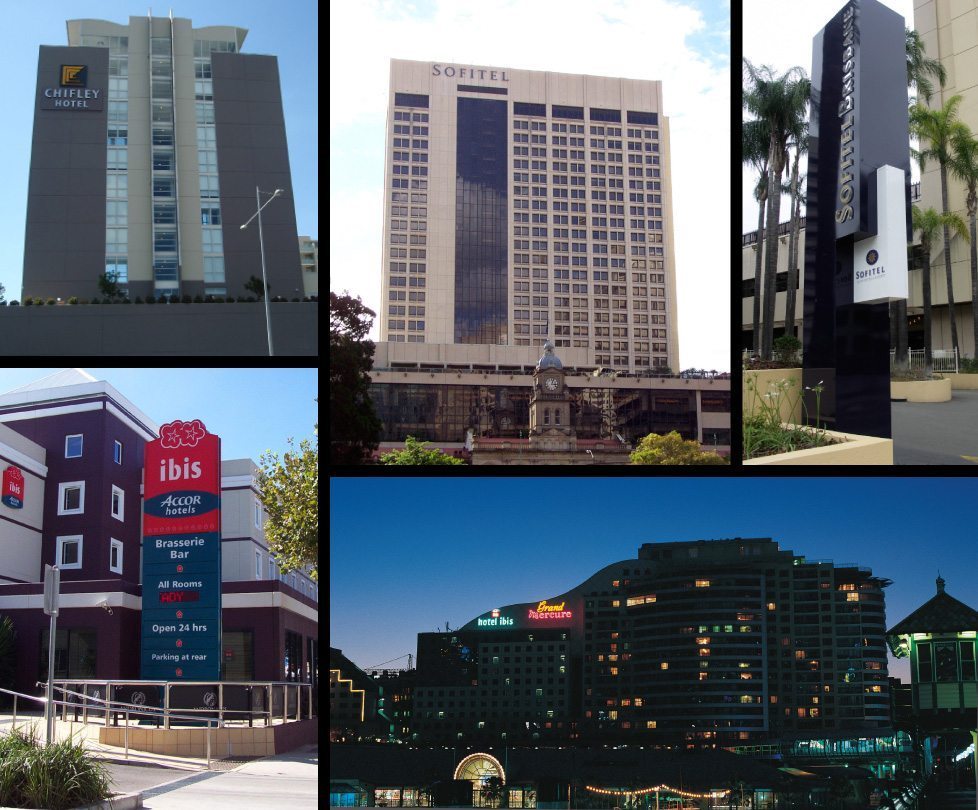 "The Accor Hotel Group & its Australian brands of Formule 1, Ibis, Mercure, Novotel, Grand Mercure, Pullman & Sofitel have had a mutually beneficial association with First Neon for many years.
The very first Accor project First Neon worked on was in 1993 when the tender for the Novotel signage at Brighton Le Sands Sydney was let. The original roof level signs & yellow decorative strip lighting still remain today – a testament to First Neon's quality & workmanship.
Since then many major Hotel projects have been completed for Accor around Australia, including the prestigious Novotel & Ibis hotels at Sydney Olympic Park in 1999 & in the last 3 years the addition of the Pullman Hotel brand at Sydney Olympic Park & Sydney Hyde Park.
In the early stages, most of the signage completed for Accor consisted of external neon roof level & street level signage, however since 1998 has encompassed all Hotel signage including, guest room, foyer & public area, evacuation procedures, statutory signage & all other signage required by a hotel.
Accor are very conscious of using the most energy efficient equipment in their hotels & were very pleased when 2 years ago First Neon, after a number of years of factory testing, gained confidence to utilise LED's as a light source for our roof level signs. They have now successfully applied LED lighting to
12 major roof level signs for Accor, including the most recent for Sofitel Brisbane & Pullman Hyde Park.
Whilst First Neon not only construct & install signage for Accor, they have for many years been involved in providing Accor with professional advice & recommendations on the design & implementation of all our signage, resulting in the most effective branding solutions. This consultancy has also involved Local Government advice, Town Planning discussions, DA preparations & submissions, together with Engineering Certification.
Accor are very pleased with the depth of knowledge, the recommendations & the many types of signs that First Neon have built for us over many years."
Larry Raffel
Accor Area General Manager – NSW & ACT
Please contact us for an opportunity to submit a proposal on your new project. We will listen to your brief and design your signage to suit, we will efficiently manage the entire project involving you or your client to whatever degree you require.